UK Supplier Of Exhibition Printing Services For Trade Show Graphics And Printed Business Display Stands
Exhibition printing service based in central London that cover all your exhibition stand needs, the complete one stop shop for large format print for exhibition pop up, exhibition graphics and so much more. From PVC banners to advertising posters we print every related display option including shell scheme panels and more.
We supply all your trade show events and exhibiting throughout the UK. All our services include complete bespoke or custom solutions to suit your individual needs. large format printing for exhibition banners as well as replacement reprinted panels for trade show stands. We provide a professional service, on time and within budget every time.
Printed graphics can be used for a wide selection of marketing or promotional advertising uses, like display banners, pop up exhibition stands, exhibiting posters, wallpaper up to almost any size, we can even create custom sizes to suit your display needs. Try us for the fastest twenty four hour large format printing service in the UK from stand banner.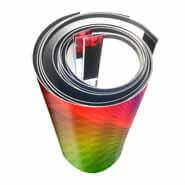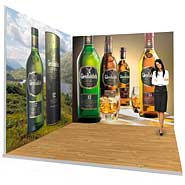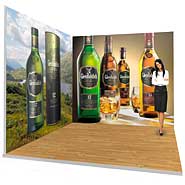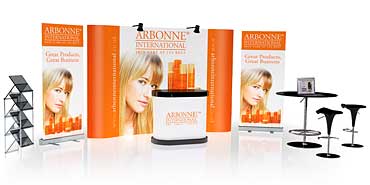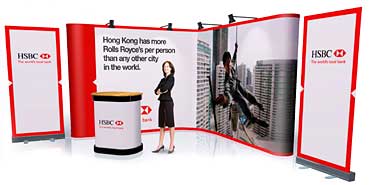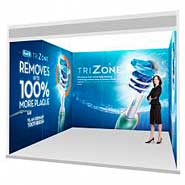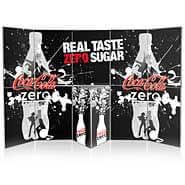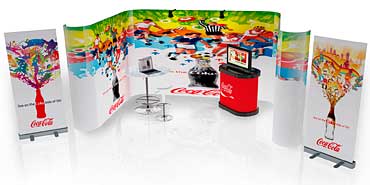 Custom Printed Pop Up Stand Graphic And New Replacment Pop Up Panels
This service is designed to cater for reprints of existing pop up stands and banner stands. Fast friendly reliable large format print service UK. Next day service available on many products and even same day delivery, for many parts of the united kingdom including London.
We provide quality reprinted boards for all your magnetic pop up stands, available for any make or model of stand, including Ultima, Plex, Easystand, Nimlok and Nomadic. We even print our competitors stands at a reduced price but an improved quality with even faster turnaround. (Discount Displays, Marler Haley, Printdesigns).
Matrix manufacture the most cost effective way to replace your pop up graphic panels. Simply send us your design that matches your existing pop up display skin and we will reprint your panels quickly within 24 hours, available on express service if ordered before 11am.
Back Wall Display Boards for Exhibition Events & Trade Exhibiting
Stand Banner offer a wide selection of different width display board printing techniques for company promotions. All our manufacture is done in house to give complete customer satisfaction regardless of the size. Backwall stand graphics come in many different options depending on your budget or needs. Exhibition stand banners are ideal way to dress your trade event stand and give a proffesional look and feel. Designed to be reusable and is simple to erect and dismantle for a convenient solution to your trade show exhibiting needs.
Printed Shell Scheme Panels & Trade Show Graphics
Our company provide quick cost effective reprinting on a wide selection of products to suit your trade show stand and seminar requirements, from folding portable backdrop display boards up to any size or make. Choose from indoor and outdoor replacement graphics for high quality long lasting re-skins supplied complete with over laminate for guaranteed durability.

We provide the highest standard of printing in the UK for exhibition graphic display boards. All our panels and skins are printed at 1400dpi onto 400 micron roll able deluxe stoplight for robust panels that can be used time and time again. They are printed with high vivid inks that have a photographic quality and appear brighter and more life like colours. The panels are then over laminated with a scratch resistant anti-glare material that will help the panels last for years and protect them from UV light.
Printed Flooring For Marketing Promotions And Branded Advertising Event Carpets
Stand banner print a wide selection of branded flooring tailor made with logos and images for VIP events, Film festivals and seminars. Bespoke printed carpet is ideal for event advertising that requires flooring used for red carpet evnets or photo opertunities. Commonly used for large and small V.I.P branding. Printed event carpet is available up to 3 metres wide in one section by any length, but can also be taped together to create a larger printed floor space. Suitable for outdoor use and is semi waterproof.
Signs & Printed Banners For Business Promotions At Promotional Events And Marketing
Budget external grade advertising banners ideal for promoting your company services or products outdoors to bring attention to your business and generate sales. Superior vivid colour banners complete with heavy duty fixing suitable for all external conditions including wind and rain. Short term signs for promotions and marketing.
Super friendly reliable service for low cost printed banners available from local sign company. 24hr collection of your banner from our London office. Signs for your company health and safety, including information boards that give informative and illustrative detail, commonly used in factories and offices where regulations must be displayed.
Print Supplier For Replacment Graphic Panels Of Roll up Banner Stands
If your old roll up banners are in need of a re-vamp or the screens are starting to look very tired then we can help. No matter the make or model of your roll up banner stands our printing team can strip and fit a new roller posters for you in just 24hrs. You can rest assure your stands will be turning heads again.
Roll up banner stands are available in a few different ways depending on its use, we print from standard 85cm up to 2 metre and even a big 3 metres wide displays. With a minimum of 1400dpi and even up to 2400dpi for photo quality stay flat media. Many of our prints are supplied in a mat finish ideal for photography.
Enviromentall option for companies looking to re-use and up grade existing banner stands with a simple replacment service for roll up banners. Designed to be more cost effective than buying new banner stands. Useing your existing cassette mechanism is a cheaper alternative than buying new and has less impact on the planet.
Custom Poster Printers And Advertising Graphics
Digitally print posters for short run low volume advertising. Suitable for indoor and outdoor use, simple low cost effective posters for any eventuality or retail requirement. Stunning quality prints suitable for an array of promotional marketing for exhibition pop up stands.
Custom size poster available from standard A2, A1 and A0 sizes to complete bespoke solutions commonly used in retail sales promotions and shop window graphics with 100% UV light durability.
Digitally Printed Wallpaper And Wall Coverings For Retail Or Domestic Use
Deluxe wallpaper for unique one off designs. Ideal for commercial areas and living rooms. Simple and easy to apply. Long lasting material with UV quality inks that are designed to last for many years.
Unique sizes available upon request simply enter your wall dimensions to get an instant quote. Professional installation recommended but not essential.
Why Choose Stand Banner For All Your Large Format Digital Printing Needs?
With over 20 years experience in exhibition design, you can have peace of mind that we deliver grade A print solutions for your company. Stand banner are an authorised Hewlett Packard and are official Adobe recognised print centre.
Europe And International Delivery For All Your Business Printing Needs
Fast UK delivery supplied by FedEx and UPS on all of our products and we can deliver anywhere in the Europe from Austria, Belgium, Denmark, Finland, France, Germany, Ireland, Italy, Luxembourg, Malta, Netherlands, Portugal, Spain, Sweden and London United Kingdom.