Exhibition Design Company London
We offer the complete exhibition design package for all aspects of artwork for exhibition stands and retractable banner stands. We also offer a design and digital print service that covers any additional branding you may require from logo design to brochures and related marketing material.
Our design service caters for all your graphic requirements for use at exhibitions and trade shows and other related promotional situations, from visuals to manufacture for exhibition pop up stands and exhibition banner.
Stand banner UK provide creative design solutions for all eventualities, from concepts to print ready artwork. We provide the ultimate graphics service all under one roof. Banner stands are a well established design studio with over twenty years experience in this field of desk top publishing and have been nominated for multiple graphic design and innovation awards.
We offer both small and large companies that personal touch and design on time and within budget, every time. Call or e-mail your requirements for a free no obligation quote. Our expertise can mean that we can create the perfect graphics for your.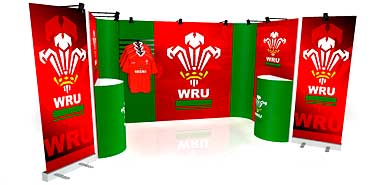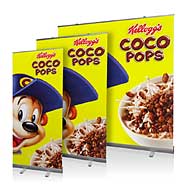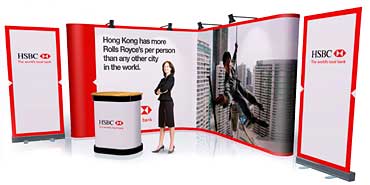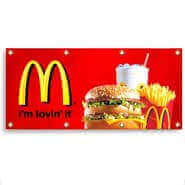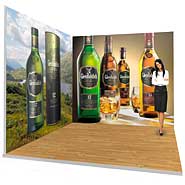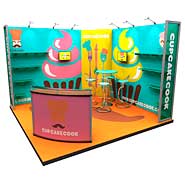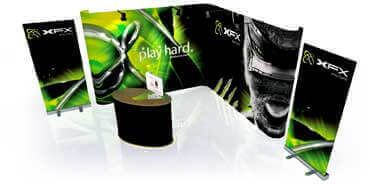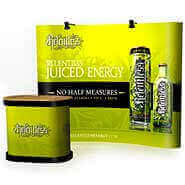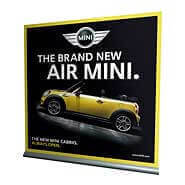 Cost Effective Pop up Stand Artwork Designers
We can design and build any exhibition pop up stands to suit your exhibiting needs from custom size builds to standard of the peg magnetic pop ups. Based in London we can deliver your product fast and guarantee fast friendly seamless solutions for pop up systems and instant displays.
Stand banner not only create the artwork for printing but also manufacture all aspects of your display as an integral part of our services. We offer uncomplicated exhibition service, so get a free friendly quote that meets your requirements today.
With over 30 years experience in the field of printing and has been nominated for many different design and innovation awards for graphic design. We have printed graphics for small independent company displays to large blue chip companies, including First Choice, Orange, Red Bull and Thomas Cook, to name but a few.
Creative Graphics For Banner Stand Printing
Cost effective solution that has a quick turnaround for important presentations or must have. Complete one stop shop that wont break the bank in terms of cost. But will turn heads and follow the corporate theme of your existing branding. Stand banner supply banner stand design for all levels and standards of companies, from small to medium size business to large franchise chains, that demand top quality design.
Cheapest and most affordable designs for banners on stands in the UK, from London design and print company Stand Banner. Well known for our professional approach and slick designs. We also employ and recommend a wide range of freelance designers, who guarantee to be the cheapest for all your banner stand needs.
Colour intense graphics printed at superior resolution demands more attention and combined with the knowledge of our designers can create an impact like no other. Superb representation and almost photo quality replication of images and graphic elements. Really on the best to ensure optimum visual impact.
Hand holding or duplication of an existing layout that represents your brand perfectly. Colour matched to your pantone, CYMK or whatever colour reference you have existing including RGB.
Desk Top Publishing
We use Apple computers for all our desktop publishing and print as the two elements work seamlessly together for improved performance and print quality. We swear by Apple and Adobe to deliver unparalleled design, through 30 years of use.
You can trust that the product visuals we send you via email will be exact to the high resolution PDF we send you for proofing. Do not make a mistake and use sub-standard design studios that have no idea what they are doing. All our process are considered value for money and a more dominant level of expertise for the monies. Economical solution for budget and cost effective design from banner stand displays.
Express Service UK and Europe
Fast UK delivery for all your portable marketing display needs from banners to pop ups we can delivery next day to the UK and Europe. Simple cost effective solution for design and print with easy payment methods including PayPal and Trade Account.