UK Company Stand Banner
Fast friendly exhibition company based in central London offering every kind of exhibition graphics service from printing to design. Specialists in the production of portable display banners and other systems for marketing and advertising products and services at events and exhibitions throughout the UK. London digital printing company with large format printing services for trade show exhibiting and branded displays.

Exhibition Banner Stand Printing Services
Stand Banner is an established display design and exhibition company with pop up stands and banner stands to suit your exhibiting needs for trade shows or conferences. We also provide digital print solutions to accompany your exhibition display and provide display options to suit almost any budget.
We provide a varied range of exhibition display items including roll up banner stands, pop up display stands, exhibition counters, exhibition panel printing and various exhibition accessories. We offer a fast effective service, designed to supply your items within budget and in time for your event. Matrix offers a limited warranty on hardware for almost all of its exhibition display items (excluding printed graphic panels).
Exhibition Pop Up Stand Supplier
London's most established exhibition pop up display company for every kind of pop-up system and related accessories, from popup design and printing to bespoke and custom sizes you can rely on us to deliver great solutions for trade shows and events in London, that's why so many companies throughout the U.K. use us and that's why we are London number one choice for 3x3 pop up displays.
Pop up printing and design for high quality portable displays, by Uk's number one supplier. Fast turnaround and amazingly high quality printing and finishing, for durable use exhibition stands, ideal for marketing events and trade show branding in London. Visit us for more information and to see our impressive array of portable displays for free friendly advice.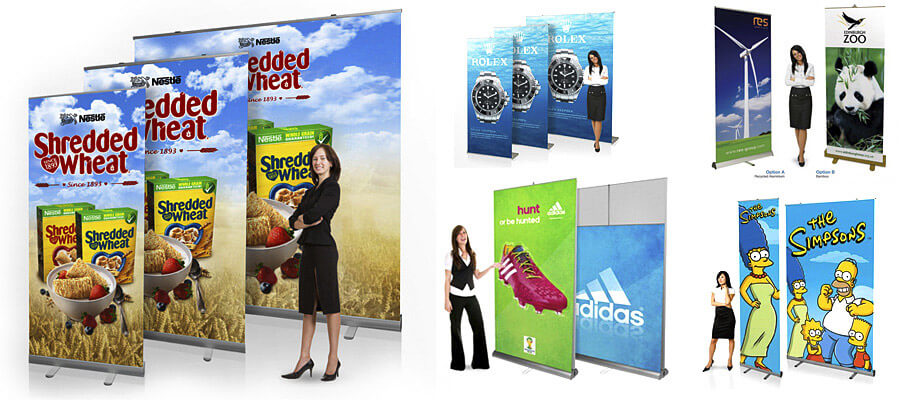 UK Made Banner Display Stands
We specialist in supplying event banner for the main exhibition centres in Manchester, Birmingham and London as well as being a major supplier for businesses in Wales, England and Scotland. Our exhibition display items range from banner stands of all sizes to pull up banners, exhibition counters, exhibition accessories, outdoor displays, PVC banners, printed gazebos, eco-friendly banner stand company and much more.
Many of our exhibition stands can be purchased with an option for us to design your stand for you at a reduced rate. Our expert graphic designers have many years experience designing different types of exhibition display stands for both blue chip companies and smaller businesses, providing the same care and attention for both. Whether you require a complete re brand of your business including a logo, or an exhibition stand based simply on your existing company branding, we can provide a comprehensive design service that will provide the best design solution for your event.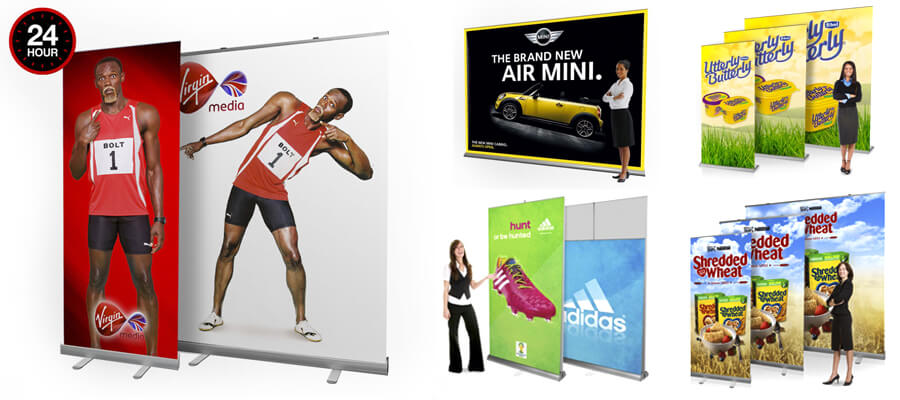 Digital Print
We are one of the only exhibition supply companies that can produce exhibition stands from your supplied artwork in 24hrs while keeping our prices competitive. We ensure that the service we provide is first class, quick and reliable, giving you peace of mind that your display will be ready for your event. exhibition printing is available on many of our products and services and guarantee next day delivery anywhere in the UK and same day to London.
Banner stands are our speciality and we can produce a wide selection of styles and sizes to suit your needs and even produce banner stands for next day delivery. 24 hour banner stands service London deliver on time and on budget and guarantee customer satisfaction for exhibition equipment that needs to be delivered next day.