Trade Show Booth Graphics
Wednesday, October 1, 2014
Trade Show Stand Company London
Exhibition backdrops are the most common display at promotional and marketing events, such as exhibitions, is often a exhibition trade show booth graphics, also known as a shell scheme. These booths are used to house marketing display stands and graphics for the promotion of products and services. There are a number of ways to utilise trade show display booths at marketing events for maximum effect. One way is to populate the display area with freestanding exhibition stands such as banner stands, pop up display stands, iPad displays and more. Doing this effectively can create an interactive exhibit that potential clients and customers can use to learn about a company. See the video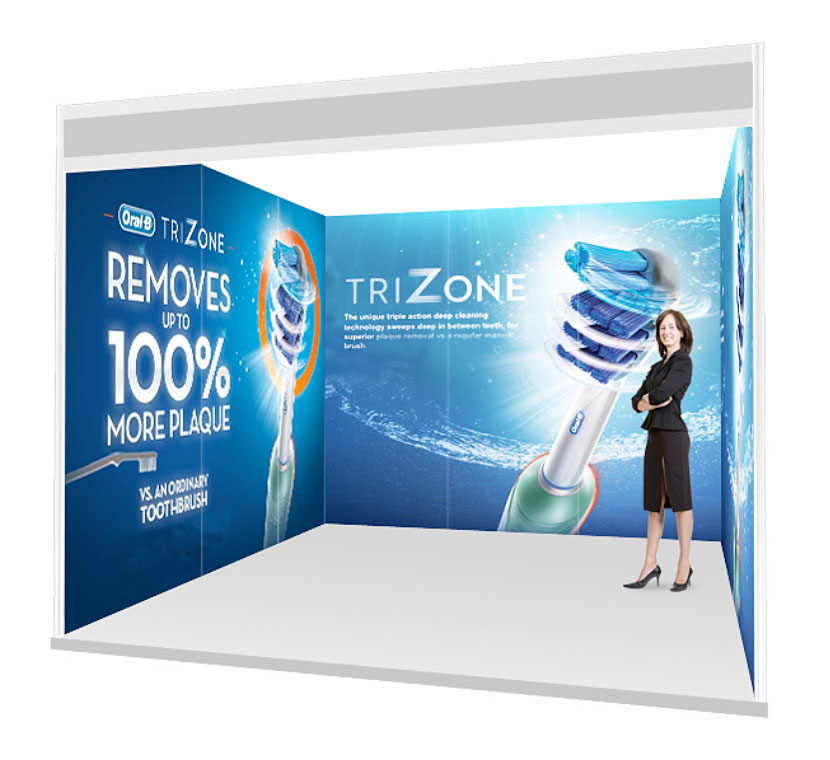 Printed Exhibition Trade Show Booth Graphics
Can be used in conjunction with a variety of stands to further enhance a display. They can also be used as a display in their own right, maximising the open space of a shell scheme / exhibition booth. Both are effective ways to ustilise wall graphics at marketing events.
Exhibition booth / shell scheme wall graphics are easy to transport, apply and remove, using a unique clip system that allows the graphics to attach to the wall of the booth with minimal effort. They are repositionable as they attach with Velcro, and fit seamlessly, almost like wallpaper, to create large-scale graphic backdrops for eye-catching exhibits. Trade show graphics are digitally printed at high resolution, and can promote a brand in vibrant full colour. The panels are printed onto a rollable material that can be packed up into a transit case or graphics tube to be transported safely to an exhibition venue. They can be reused if applied to the same model shell scheme at a future event, making them an economical display option.
Often trade show booth graphics are the first choice for marketing events where a business needs to promote their brand and create an impact at any event.
---