Banner Stands for Trade Only
Wednesday, March 26, 2014
Trade Only Banner Stand Company UK
Cost effective print company, providing trade price banner stands for large scale marketing and brand awareness, typically suited to advertising companies and marketing firms alike. Fastest UK service for high quality banner stand company for reliable promotions in retail.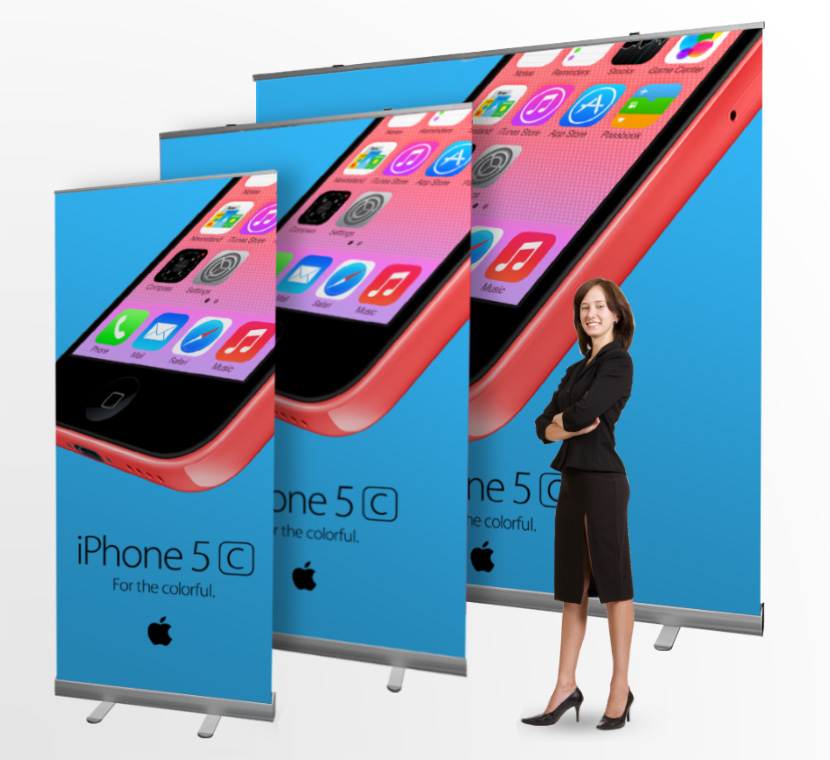 Bulk Buying Banner Stands – Get More for Your Money
Banner stands are the staple display items for events such as exhibitions, conferences, presentations and many other situations where you need to present information or graphics to a group of people or to passers by. They are easy to erect, easy to put away and easy to store. Most importantly, they are the most economical exhibition display product on the market. The most popular type of banner stand is the roller banner stand. The graphic on these stands is pulled out from a metal base unit in which it is stored and fixed to a supporting pole when erected. When it is time to put the stand away, the graphic recoils back inside the base using a tension recoil mechanism, so everything fits neatly inside a canvas carry bag for transit and storage.
With roller banner stands being so economical and easy to use, many larger businesses involved in retail choose to purchase a large number of banner stands for use as promotional displays in stores nationwide. The benefits of using banner stands in this way are that they can all be printed with the same graphic, at the same time for consistent branding throughout a number stores. Bulk buying roll up banner stands also becomes useful in events situated in large venues such as benefits or charity events. Sponsor's logos and information can be displayed plainly around the venue, utilising the portable nature of the banner stand and allowing it to be positioned almost anywhere it is needed. Where cost is concerned, buying banner stands in quantity could save you around 50% of the price of a single banner stand.
Quite simply, the more you buy, the less you pay per unit. This makes good business sense and lets you use the money you save on other business essentials but be careful, only use a trusted supplier of banner stands and exhibition materials so you can be confident with the quality of your purchase. If you can find a banner stand supplier that has been recommended to you from someone who has dealt with them before, then this would be your best option to ensure peace of mind. Bulk discounts also apply to many other exhibition products, although they maybe discounted to a lesser degree. For example, pop up stands, although expensive, can be bought at a discounted rate if you require more than one. It is always worth inquiring about quantity discounts on items that you need to purchase in multiple units as this could save you money in the long run.
---