Roll Up Banners Can Improve Your Image?
Tuesday, December 9, 2014
Roll Up Banner Stands, Get The Right Banner For The Job…
Stand Banner give free impartial advise on all our products including roll up banners for every eventuality. Fast friendly reliable service from London top digital printing company.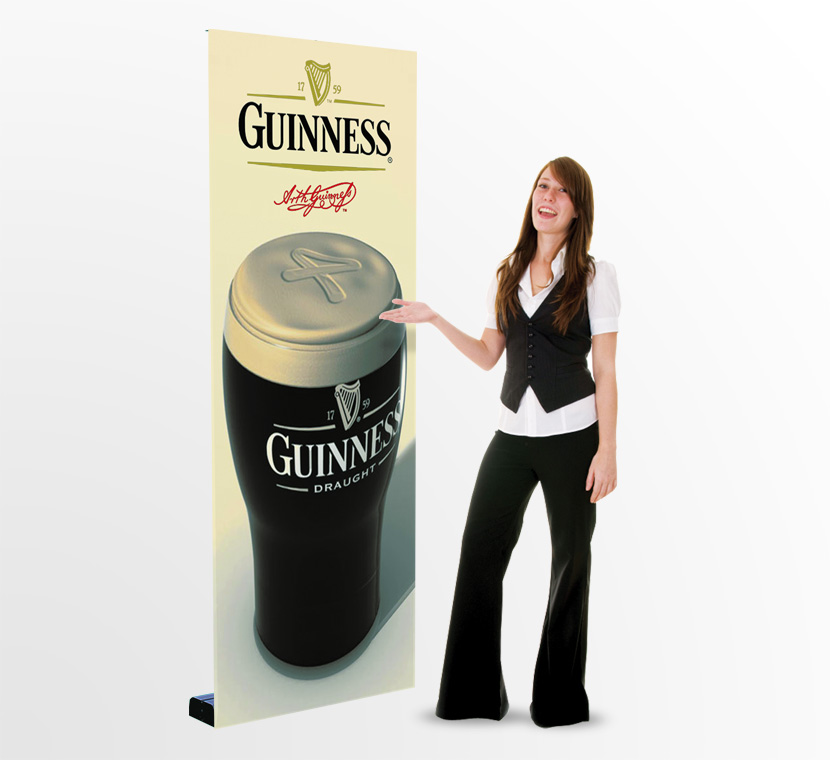 Roll Up Banners UK
Promotional campaigns have taken on a new edge of professionalism thanks to roll up display banners. They can have a huge impact on marketing efficiency if you use them effectively. These display banners are perfect for providing consumers with marketing insights regarding products or services offered by the business owners or companies.
From creating product and service awareness at exhibitions to impressing customers at your store or office, roller display banners can have a lot of benefits when it comes to grabbing eyeballs and evoking interest. Roller display banners are extremely affordable promotional tools and as compared to other promotional channels such as print or mass media or a trade press magazine or website, they are way more effective and prominent. Roll up banners come in a variety of shades and colours to suit every type of marketing or promotional campaign.
Acquiring stand space at trade shows, conferences and exhibitions really pays off if you use attractive roller display banners. They are a great way to stand out and promote as well as build your brand. You can also generate awareness in the organization through this method as well regarding new products and services. These banners are more cost effective and efficient than a plethora of other marketing tools. The most important point is that roller display banners are extremely easy to assemble. They also provide portability and they are lightweight making them perfect for any type of outdoor or indoor marketing campaign.
These banners are also extremely durable, especially if they are weather resistant and they can withstand UV rays as well. The roll up banner stands provide additional support to the whole stand and create a look which is professional and exciting at the same time. They are also easy to store and they can be used n number of times. Therefore, they can be used over and over again for different marketing campaigns at different points in time, thereby promoting economy and cost efficiency.
Stand Banner UK
With over 30 years experience in every aspect of promotional display and advertising, we can advise on the best exhibition system to suit your marketing needs, from large portable displays that pull up and roll up to complete pop up stands that are designed to brand your trade show with big impact graphics that are sure to impress and generate sales. Discuss with us any aspect of exhibition banners or roller banner stands with confidence, even discuss or order design for your Banner Stand..
---