Trade Show Stand Advice And Guidance
Friday, September 11, 2020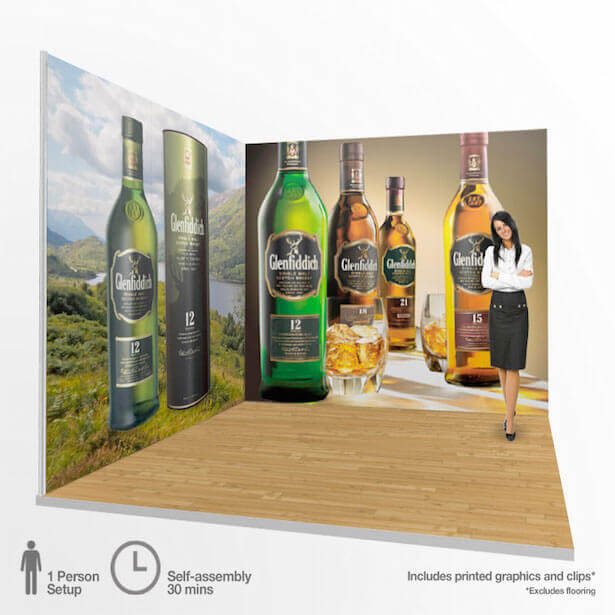 Missteps You Can Avoid At A Trade Show Events
Businesses are always looking for better ways to expand their brand recognition and their target customer base. Promoting your products and services through various modes of advertising is a common practice followed across the world. To take a step further, consider investing in a trade show stand for your business.
Trade shows are becoming a great medium for reaching out to target customers outside your promotional reach. Whether it is about face-to-face client interaction or creating your brand image in front of your competitors, trade shows can deliver a wide range of benefits than any other conventional promotional methods. Investing in an event like this can you and your team create your brand presence out in the world quickly. But this all is only possible with proper attention and systematic execution and by that, we mean investing in a trade show display that truly optimizes impact on the public visiting the show.
Common Mistakes to Avoid at All Costs During a Trade Show Exhibitions

As the old saying goes "the first impression is the last impression" and trade shows are the way to capture the attention of people visiting your booth. You just have a few initial seconds to create that impact professionally and proportionally. Hence, you need to make your presentation in a way that hits that mark easily. Though the process may seem easier, companies with many features and accessories in a booth can easily confuse any customer. So, here are some missteps that you should avoid completely at the show stand: –
Be the first one to arrive at the exhibition hall. Don't wait to set up your booth just before the customer entry. You should be ready before the doors are open.
Whether its business or fashion, being trendy is really important. Using an old-style show stand would mean that you are not too excited about your products and you are requesting your potential clients to walk away from your booth. Rather use the latest graphic design and other trendy banner stands to attract customers.
Missing an opportunity in presenting or displaying your brand/logo. Make sure your booth stand speaks loudly about your company and the message you are trying to deliver to your potential customers. Never ignore the power of pictures and graphics.
Always keep your displays and people in sync. Your team should be equally updated and trained about all your offerings. Never use outdated literature that does not speak about your current range of products and services.
Overcrowding your booth with gear and material. This is a common mistake followed by most of the companies presenting at trade shows. They feel that the more the material, the better the prospects. But that is not the right way to promote your brand. When a customer walks up to your booth, it should have enough space to stand and discuss your business offerings. Use just enough material that talks about your company.
Never be rude to customers when they walk up to your stand while eating or drinking. Trade shows are exhausting, not just for you but for your customers as well. Therefore, you need to allow them to feel comfortable in your booth. For more information and advice and guidance contact Banner Stand.
---