Exhibition Printing Service London
London Exhibition Printing & Banner Stand Company
Exhibition Printing[/caption] Exhibition printing is a general term for the print and manufacture of display panels and boards for use at exhibitions and trade shows. If you've had exhibition printing done before, for pop up stands especially, you may want to get replacement graphics for pop up stand printing. This may be because of damage to the panels, or if the information displayed on them needs changing, or if general wear and tear has left them looking less than pristine. Whatever the reason, exhibition printing for replacement panels is often the most economical solution to increasing the longevity of a display, rather than having to purchase a brand new display package each time.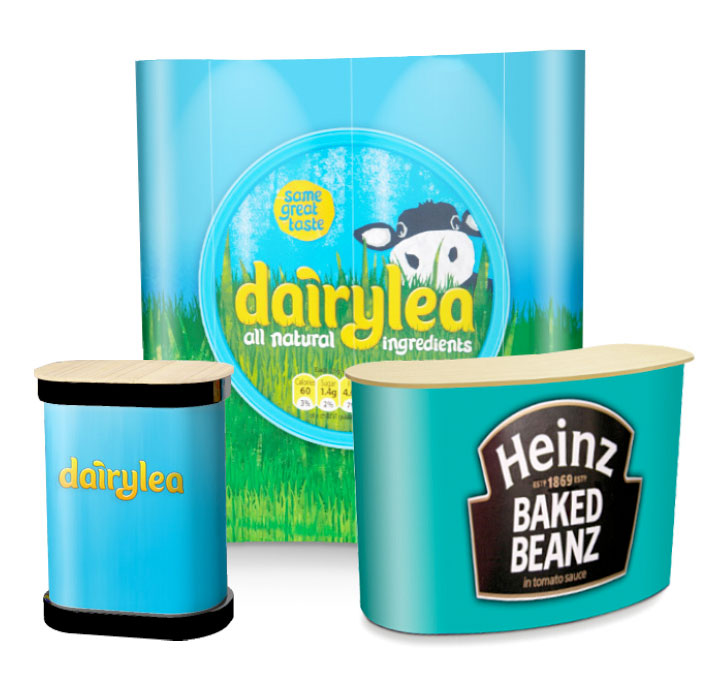 Exhibition Printing for Pop Up Stand Panels
Pop up stand panels are an example where money can be saved by renewing panels rather than purchasing a new display. Exhibition trade show displays come in a range of sizes, but work in almost the same way, no matter the make or model. A pop up display consists of a frame with a number of vertical hanging panels that make up a complete, almost seamless graphic. These stands can be manufactured in a host of configurations, each requiring a different number of panels. These panels can be replaced at any point with a completely new set, enabling the hardware to be used again and again.
Banner Stand Panel Printing
Banner stand printing is suitable for panels that are easily replaced when the artwork needs to be changed or if the panel has become damaged. It is usually less expensive to replace the panel than to buy a new banner stand. Replacing the panel can be a tricky process, depending on the model of stand used. Some banner stands have a quick change system where the panel can be removed and replaced in seconds, using a sleeve or velcro. Other stands require a new adhesive strip that the new panel will attach to, creating a brand new display without breaking the bank.
---