Exhibition Pop Up Display Systems
Pop Up Stand Company
If you need free advise or a custom solution for exhibiting then look no further. Banner stand are the UK's leading supplier of corporate pop up display systems for companies like Coca Cola, BT and even small independent company, that are conscious of they're image and need only the very best at the best price.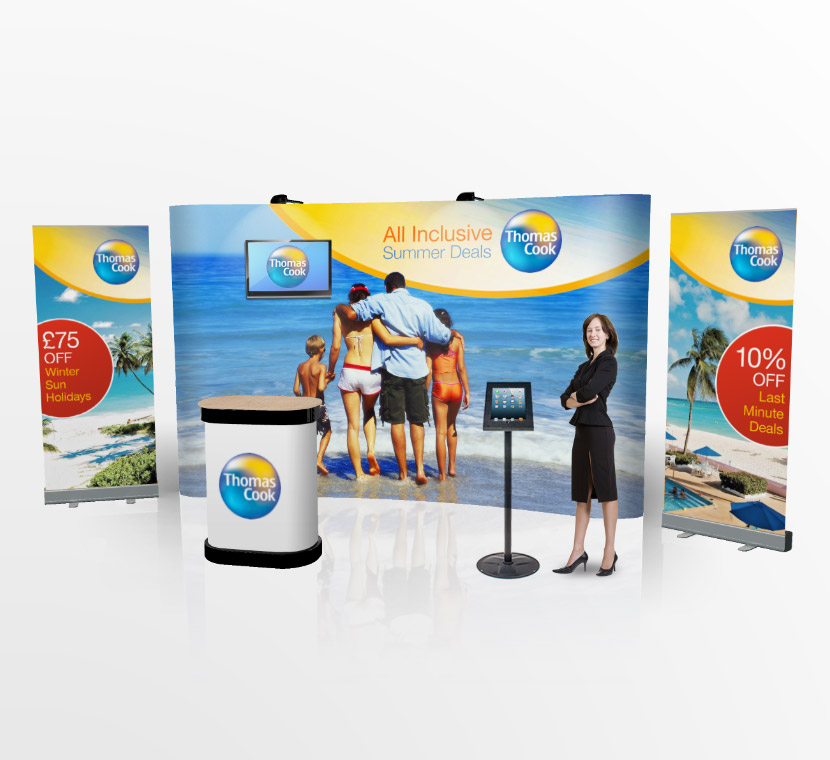 London Based Pop Up Displays
Whether you exhibit with banner displays, pop up display stands or another type of exhibition stand, the transportation and storage of your displays is important if you intend to reuse them at different events. Different display stands have different transit and storage requirements. Banner stands are generally the easiest to transport and store. Each banner stand from Matrix comes with a padded carry case that will keep the stand protected from light knocks and bumps in transit and when not in use. Pop up counters require more protection as they are not a self-contained unit like a banner stand. A pop up banners stand is comprised of multiple parts including a frame, magnetic bars, lights and most importantly, graphic panels. The graphic panels on a pop up stand are hard-wearing and are suited to repeat use, but only if looked after properly. A heavyweight transit case made from moulded plastic can house all of the component pieces of a pop up display stand, as well as the graphic panels. The case keeps the entire display protected from all but the most violent tumbles and scrapes, allowing the stand to be transported in cars, vans or even on planes to events abroad. Transit and storage should always be a consideration when purchasing any exhibition display or pop up display stand.
For more information and advice on your forthcoming event, why not contact us or even visit us at our London showroom to see our exhibition displays and get free imperial advice on the best stand to suit your exhibition or budget. Situated in the London area we have in-depth knowledge of venues and ideal options to suit convenient yet impressive exhibiting. Also we offer a custom build and installation of pop up stands and related exhibition equipment to make your exhibiting experience as simple and easy as possible.
For more free impartial advice call our sales team on 01639 895694
---