Promotional Display For Any Kind Of Promotion
Wednesday, October 14, 2020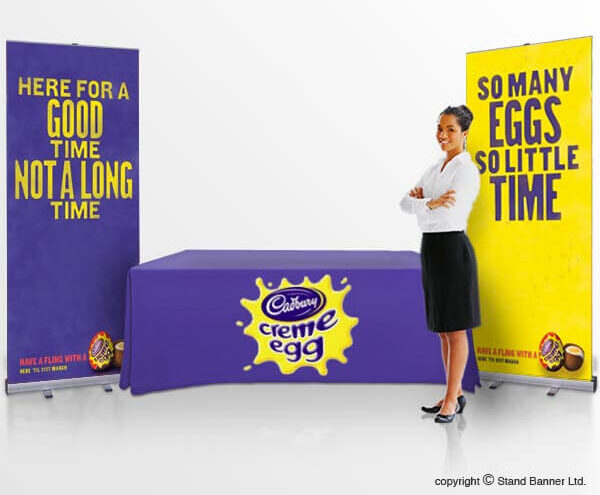 Promotional Displays For Promoting Your Business
If you are a business owner, you must understand the importance of reaching your target customers and without promoting your business, it is difficult to achieve this goal without promotional displays.
Advertising is one area that mostly all business owners use at one time or another. Without proper advertising, you can't expect your customers to know that you are in business. There are various mediums of advertising these days. However, the most common and used ways of business promotions is by taking part in trade shows. Trade show is an easy way to promote your business and reach your target audience and the best way to stand out among your competitors is using a banner stand for promotional display.
Why Banner Stands are Versatile Tool for Promotions?
Banner stands are an essential part of any trade show. A well-designed stand will help you get noticed quick and easy, without making too much effort. It is also time-saving because your customers will automatically come to you and you can interact with your potential customers from the word go.
Banner stands are also light in weight, so they are easy to carry or transport from one place to other. The way they are designed, you can easily unpack them in no time giving an impactful display.
There are various kinds of designs that are available, and each stand has its own advantage. There are rigid pole stands, retractable stands and tension pole stands. Depending on your need and the one you find the easiest to assemble you can pick one of them. Although, all the stands serve more or less the same purpose.
While picking roll up banner stands for promotional display, you should also give a thought about what kind of banner stand is better for your business. Graphic displays are the best because they easily capture attention of audiences walking in a trade fair. Banner stands are so versatile in nature that even if you are doing an exhibition, by using them creatively, you can place them in your office as well.
Aspects to Consider while Picking a Banner Stand
However, before you pick one, it is a good idea to try everyone of them and asses them to know which one works best for you.
Also, during your assessment, you must consider the weight. Sometimes you need to carry these stands long distances. So, the lighter the stand you pick, the easier it would be to carry.
Final Take
Trade show displays are a powerful method to effectively promote your business. Using banner stands add to the effort because by using them you can easily promote new ideas, new products, and services. The possibility of using them in different ways is endless. You just have to creative and imaginative. The way you use your promotional displays during a trade show can be a make or break for your business. It can either be money well spent or a complete waste. So, think big!
---