Custom Printed Bean Bags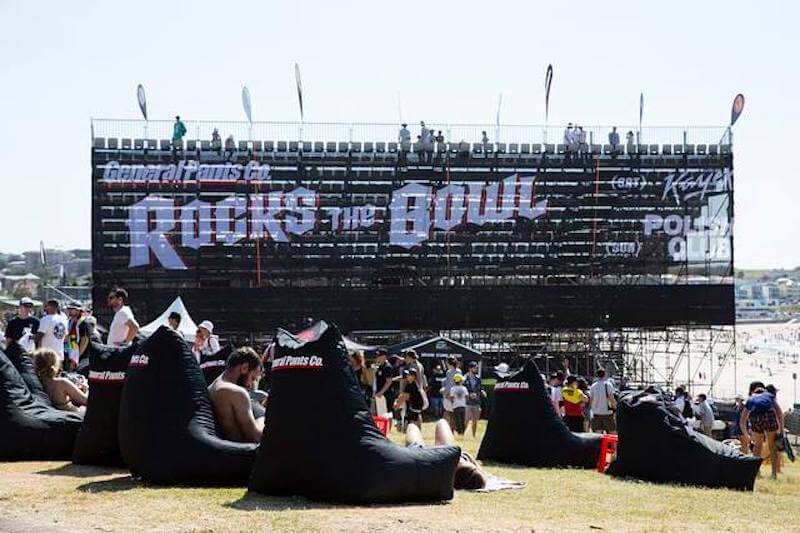 Custom Branded Furniture For Events And Festivals UK
We at Stand Banner offer a wide range of furniture that can be customised and branded bean bags to suit your company. Our branded bean bags are ideal for any event, Festivals are large events seen by many it's a perfect opportunity to promote food and drink companies such as Absolute Vodka, Domino's Pizza or Joe's Ice Cream. Business events and clubs are also a large event which hold a large number of people which makes custom printed bean bags a great promotion for your company. They can be used in chill out rooms, beer gardens or even exhibition events. These bean bags are comfy and easily transported for different events in various places. Sporting events is an ideal business or company promotion by using branded bean bags, using our bean bags beach watching volley ball matches, surfing competitions, football games or swimming events. our bean bags are fully branded for all your sporting events, being fully waterproof and are great for any surface. We understand the importance of promoting your business that is why we offer branded bean bags that can be completely personalised to suit any event.
Printed Bean Bags
Stand Banner offer a one stop shop for all your digital and large format printing, from bunting and flags to banner stands. We print in-house all our products so we have complete quality control and also we pride ourselves on using state of the art print methods in full colour using echo friendly inks and processes. HP latex eco-friendly printing is ideal as a fire rated exhibition seating that can be used in commercial areas and conform to B1 fire rating. Fully printed bean bags are ideal for relaxing indoor or outdoor or even for recreational area for a low cost effective seating. These items are easily stored and require no maintenance. Why not enhance your outdoor event with pop up displays or roll up banner stand.
Delivery & Service
All of your marketing products are checked by our dispatch team that they are secure and safe before dispatch, our packaging is 100 percent recyclable cardboard boxes which we use to support your Eco system. We also offer international delivery service. we commonly deliver annually to Tomorrow-land Festival in Germany for many alcoholic and food companies promoting their companies by using our high quality vibrant colour printed Bean Bags. We also have many connections with the united states for their Volley Ball Events and California Surf competitions by offering branded bean bags for Bud-light and Tennessee Whiskey. for more information contact Banner Stand.
---