Banner Stands for Apple UK
Wednesday, February 12, 2014
Banner Stands for Apple Advertising
We recently supplied a large order of banner stands for apple stores and pc world throughout the UK. It was nice to see the banners in store and to see that we had delivered a quality item on time and retained our high quality. If you are looking for a a high quality banners in high volumes but do not want to compromise on quality why not try us for 2014 and see what we can do for you on our bulk trade price. Feel free to look on our website and see what roll up banner stands best suit your exhibiting needs, we can then discount your potential order relative to the number of  you require. repeat customers will be eligible for higher trade discount and greater benefits and services depending on the use of your account. Please phone 01639 895694 for our most competitive price on bulk discount banner stands.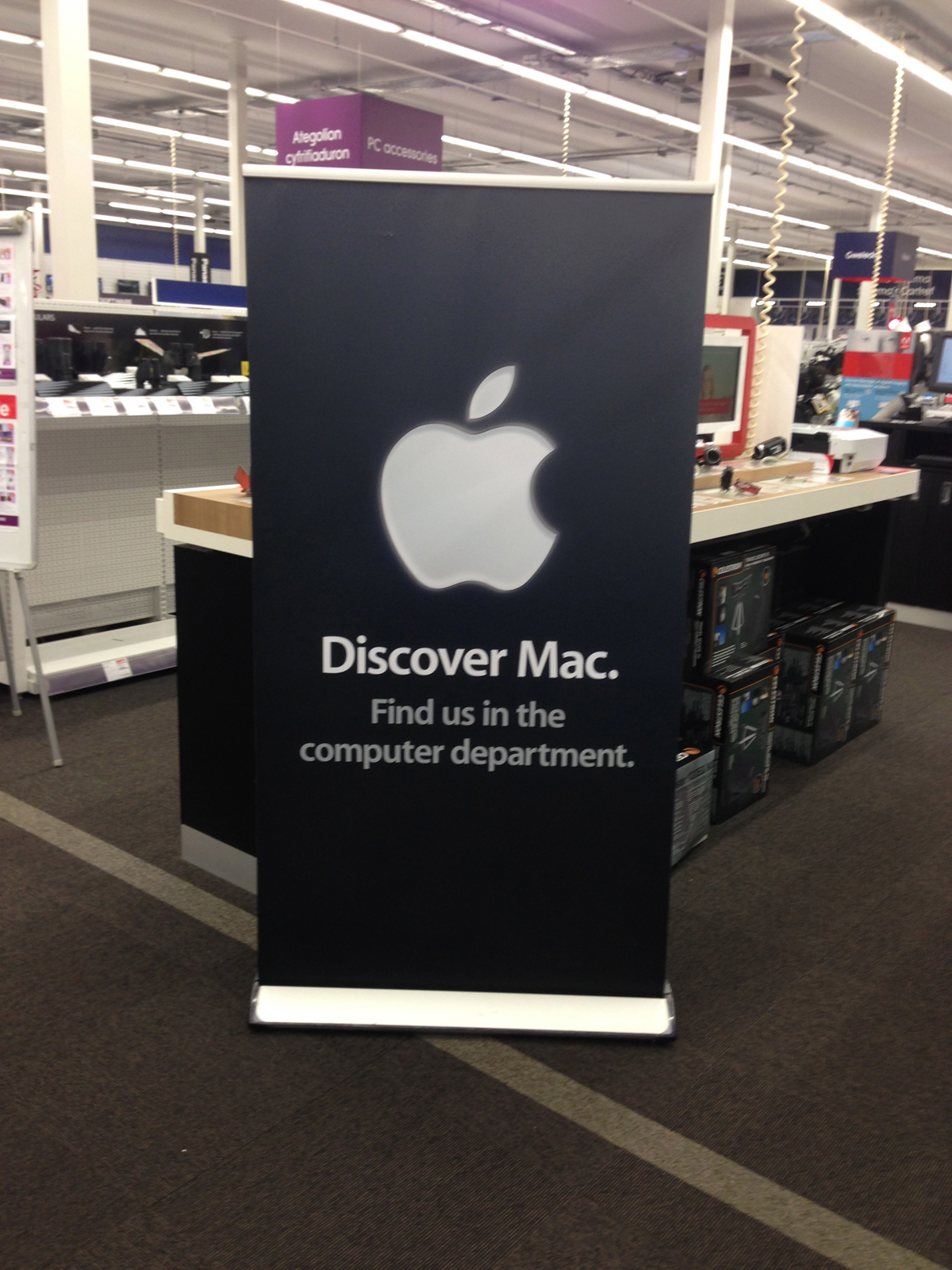 Trade Price Banners for Apple
We offer competitive prices for bulk volume orders on all our marketing equipment and portable displays. For more information contact Banner Stand.
---