5 Top Benefits Of Trade Show Banners
Tuesday, September 15, 2020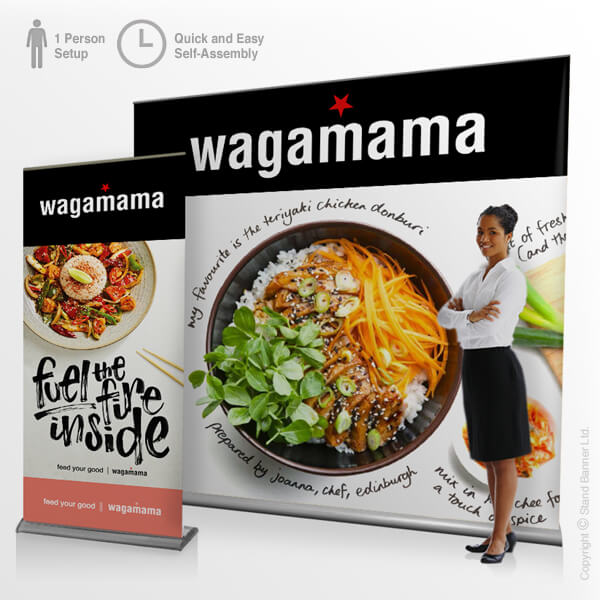 5 Top Benefits of Trade Show Banners
The best way to make your stall visible in an exhibition is to make use of trade show banners. Other than trade shows you may also use them for conferences, conventions, and different kinds of outdoor events. Such banners are cost effective solutions to different kinds of promotional marketing techniques at events. You can choose a banner based on the quality of graphics used to display messages on it.
Best reasons to use banner stands at your exhibition event

They are highly portable and light in weight, making them easy to carry around to various events. You can be sure that they will snugly fit into any vehicle size.
With a banner, it becomes easy to announce a special banner or a discount. Customers who come to you will see the offer and arrive with excitement on their faces.
There is no need to show the banner only at the trade show. You may feel shameful while putting away the banner till the next event, but here's an idea- why not use this light material for job fairs or simply to put up in the workplace?
Banner stands are capable of standing on their own and make exhibit back walls which attract attention. This space does not supplement an exhibit but acts like one itself. Also, you can make use of double sided banner stands for different events.
Are you giving a presentation at a conference or a trade show? If yes, having banner stands on the stage will help reinforce your brand messages and add more professionalism to the speech. It will present an outline on what you may be about to speak on.
Types of banner materials
The world of trade shows has certainly advanced over the years, and has been further catapulted due to digital technologies. This has led to technological enhancements in large format printers, allowing them to print on all types of materials. Here is how to know which material is suitable for your requirements:
PVC– PVC is a highly roll-able and thin plastic which is commonly used for truss-based trade show exhibits and trade show displays. It is responsible for creating a vibrant print and is perfectly suited to displays which need curved panels. However, it is not very suitable to carry and is also a costly substrate.
Vinyl– This is easily the most popular material for banners used in trade shows around the world. Its popularity is high due to low cost, crisp prints, and easy cleaning. However, it does crease relatively easily, which may ruin the overall look. You will also find them to be relatively heavy.
Knit polyester fabric– This has made its presence in the world of banner materials relatively recently and is fast becoming a great choice for trade show banners. It is lightweight, can be folded easily, and one can remove wrinkles by simply spraying water and hanging. The print also stays bright with time. Its only disadvantage is that it cannot be used if curved panels are present at the trade show.
For more information on any of our UK made banner stand contact stand banner.
---