UK Exhibition Display Company
Exhibition Stand Systems From Banner Stand Company
If you need a exhibition display for an upcoming event, then look no further than banner stand UK, the United kingdom's leader in portable display equipment. Unlike most stands that have a fixed size and purpose, this stand allows you to create multiple options and uses for every eventuality that your company requires. Simple cost effective solutions from Banner Stand.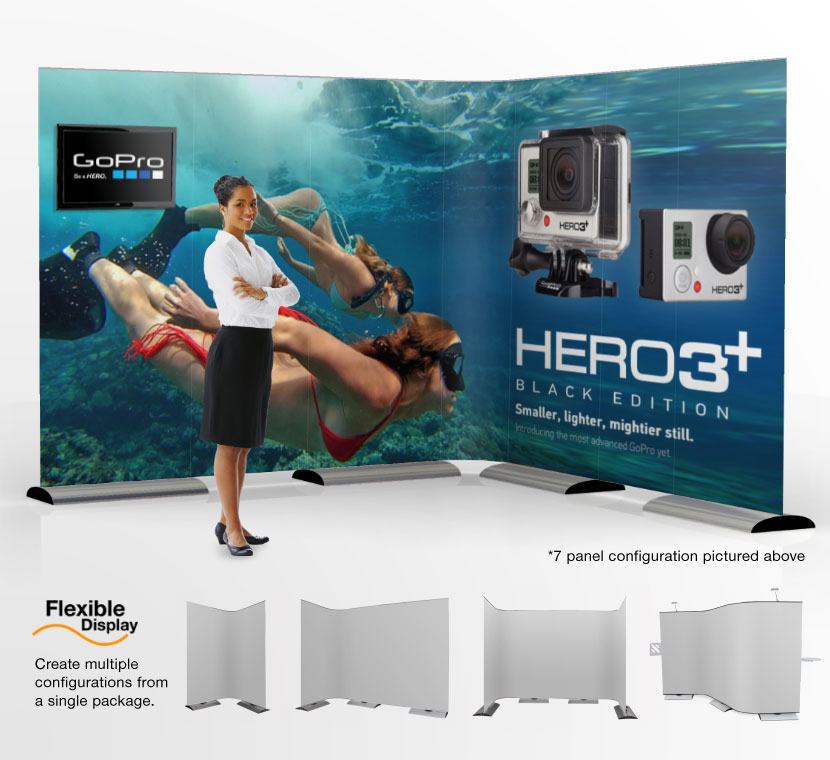 Exhibition Displays Made Simple And Easy
Many display stands are designed to suit a specific requirement; for example, printed exhibition shell scheme panels can only be used on a shell scheme of a specific size and type, and exhibition pop up stands are designed at a set size and cannot be expanded easily, but there are options available that are extremely versatile when compared to their counterparts in a similar price range. The best of these options is the extremely versatile Expandable trade show stand. This stand works in a similar way to a conventional banner stand with a few distinct advantages. A single exhibition stand unit consists of a base with a support pole and a graphic. The difference between this stand and a conventional banner stand is that this model can be connected to other stands of the same type in a plethora of configurations and sizes. Each singular banner can be joined to the next using a connecting panel that flexes, allowing the user to create unique shapes in a variety of widths. As the name suggests, The Expandable Exhibition Display can be expanded/extended by adding 30cm or 60cm joining panels between the main 80cm banner displays. The only limit to how wide the display can be extended is the size of the physical space which it occupies.
Comprehensive Design and Build Service
Complete design and build service for bespoke or custom stands. We specialise in unique stands for customers who require a flexible alternative with all the bells and whistles and with the wow factor as standard. Matrix display have many years experience in the graphic design and have been nominated for multiple design awards in the field of graphics and innovation.
For more information and free impartial advice on any of our products or services please visit the banner stand company or call our friendly helpful sales team on 01639 895694
---