Roll Up Banner Stands For Promotional Advertising
Tuesday, October 13, 2020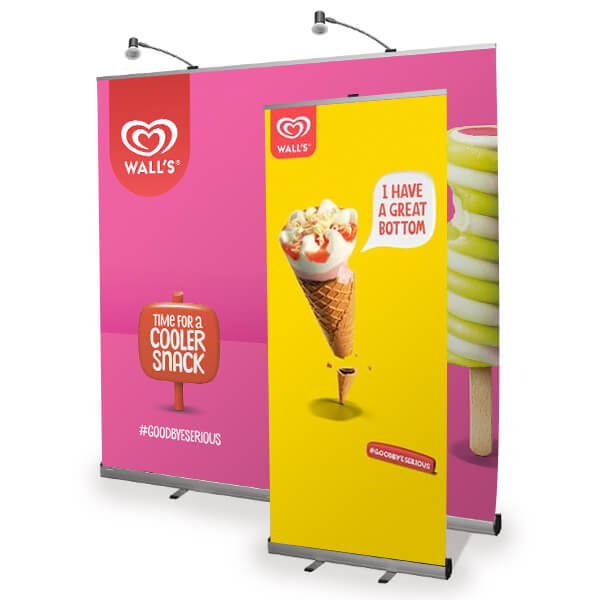 Roll Up Banners For Promoting Your Business
The best form of visibility for any brand is for it to be projected on a roll up banner stand at an event. Without this projection, it will not be able to create much of an impact on its target audience or investors. The more a brand is visible, the more it will be taken seriously by all. This is the reason why you would see roll up banner stands at promotional events.
Roll up stand banners are common at several events. They are made of fabric and can be used indoors as well as outdoors. This equipment is lightweight and is a perfect solution for using in long term signages. Here are the common uses of these banners:
Branded pedestrian barriers
Photo screens at any movie premier
Marketing at the reception
Branded screens at interviews
Press board backdrops
Always make sure that you choose a reputed supplier for good quality roll up stand banners. This will make sure that the displayed artwork on it never curls or peels, even it is being used or transported for a very long time. When you ask for the banners from a print company, you can be sure of receiving them within 24 hours.
Get ideas at trade shows
You will see a number of roll up banners, counters, and pop up banners being used in various creative ways for branding purposes. Take a careful look at them to derive ideas for your own business in the future. The more you look at the, the more you will be able to develop an eye for detail. It will also help you understand what makes a greater impression in the minds of a consumer. Also, being at trade shows will help you make a lot of contacts.
Find a company with variety
Take your time to decide on which print company you want to shortlist for your company's branding communication. Remember that this print firm will be representing you at various forums, whether national or international. It would be a good idea to hire a company that does not have to be supervised too much, which will help you concentrate on the bigger picture. Therefore, have a look at the variety of graphics being offered, to get a comprehensive view of the variety. Spend time knowing the differences within the different equipment such as banner stands and roll up banner stands that they use.
All the promotional equipment such as displays and stands that the print company gives to you must be portable and reasonably easy to carry. Sturdy carry bags are commonly available to take the portable display racks. You should be able to take them from one event to another easily.
The roll up banners will help you attract major crowds every time you go to a new location. They can be used for events at shopping malls, trade shows, and to conferences. They make use of very little floor area and have tremendous visibility in any venue. Vinyl-based graphics help give them style. For more information contact Banner Stand.
---