Pop Up Display Stands Explained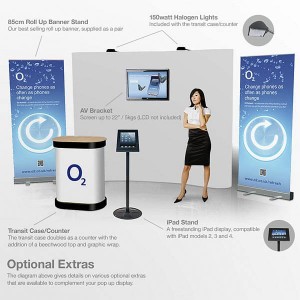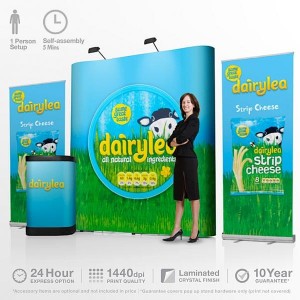 Pop Up Display Stands: Perfect Way to Catch Attention of Prospect
You are participating in a trade fair and booked a stall for your business. You are a worried man as you are not sure if your stall would be able to catch the attention of the visitors. You do not want to miss this golden opportunity to attract a large number of people in your area to your products and services. Do not worry as you can make use of pop up stands to easily become the centre of attraction in the fair. These pop up display stands can not only allow you get maximum exposure in a crowded venue but also give you an enclosure to have privacy and relaxed moments with your visitors.
3X2 pop up stands, as the name suggests, provide digitally printed frames having an area of 3X2 feet. Of course you are there to attend the visitors and give answers to their queries but you need something to draw attention of the visitors towards your stall. These pop up display stands are made up of aluminum and provide a base over which frames containing digitally printed bright graphics can be fixed. The stand can be erected ina matter of minutes and it is easily transported from one place to another having been made of aluminum sticks and magnets. You can carry your 3X2 pop up stands to the venue of the fair on your own and create the enclosure by lacing these stands on all sides.
Pop Up Stands Explained
These stylish pop up stands are available in two versions. The first one is straight both horizontally and vertically whereas the 2nd version comes with the ability to take a curved horizontal shape. This curved pop up stand has become very popular among the customers because it not only looks very appealing but also helps in catching the attention of larger number of people in an exhibition. Both these pop up stands come with 10 year warranty on hardware which means you can use them again and again for a long time period without any worries.
These pop up stands come with optional extras. These include transit case with wheels, small banner stands, wooden top for case, and halogen stand lights to make your pop up stands look even more bright and colorful in the evening.
Remove all your worries of display in the trade fair by buying these pop up stands today. You can rest assured that your stall will look most beautiful and mesmerizing to all visitors moving around it.
For more information on our pop up stands please contact Stand Banners
---