Pop Up Banner Displays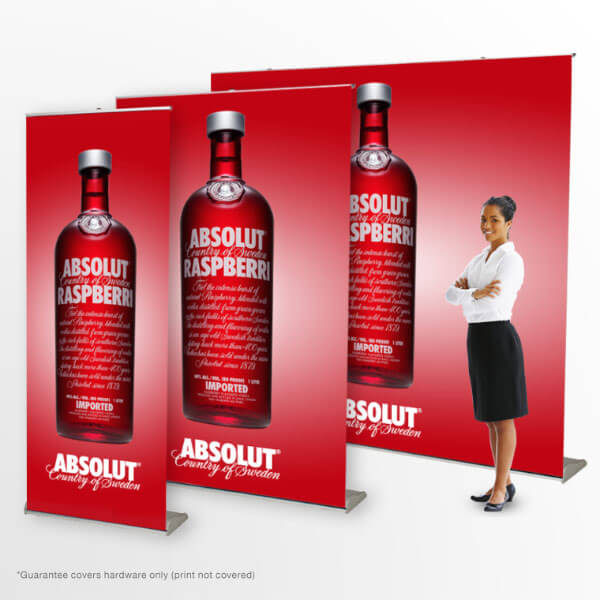 Pop Up Banner Displays: Professional & Effective Promotional Exhibiting
Are you worried about the display at your stall in a trade show that you are going to participate in? Obviously you know that more important than the product or service you are promoting is the promotion itself. There are dozens of stalls in an exhibition and you need something to catch the attention of all the visitors moving around your stall. Roll up banner stands are perfect tools for you to set up and decorate your stall in just a few minutes. It is like magic with banners popping up from thin air. Yes, you will be surprised by the ease with which these banner stands can be set up.
Salient features of pop up banner stands
Available in different widths of 80cm, 1m, 1.2m, and 1.5m
Single height of 201cm
High quality digital printing of 1440dpi
Made up of aluminum sticks joined together with magnets
Comes in a bag to be easily carried around
Can be easily set up in 3 minutes by a single individual
Pop up banner is a great visual tool to catch the attention of the visitors in a trade show. It can also be used effectively by the roadside to generate queries and also to boost sales of your business. Pop up banner comes with a  5 year warranty on hardware. This gives you peace of mind as you can freely use this display time and again to popularize your products and services. The banner comes in a bag that can be easily carried form one place to another. This means that you are always ready with your display to decorate your stall no matter where the venue of the trade show is.
These pop up banner stands are so beautiful and functional that many companies are suing them on a permanent basis on their reception counters. They can also be seen in front of stores in shopping malls and also at airports and railway stations to promote the products and services of small and large companies. These pop up banner displays are very lightweight having been made of aluminum. This makes them portable. Another feature that makes them highly functional is the ease with which they can be erect in a few minutes at any place or venue. The fact that they can be used again and again makes them good value for money. It is a onetime investment in your business that is sure to give you rich dividends.
For more information on our pop up banners range please visit banner stand.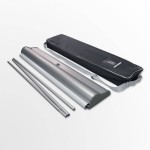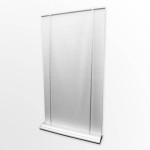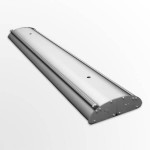 ---