Display Banners For Business Promotions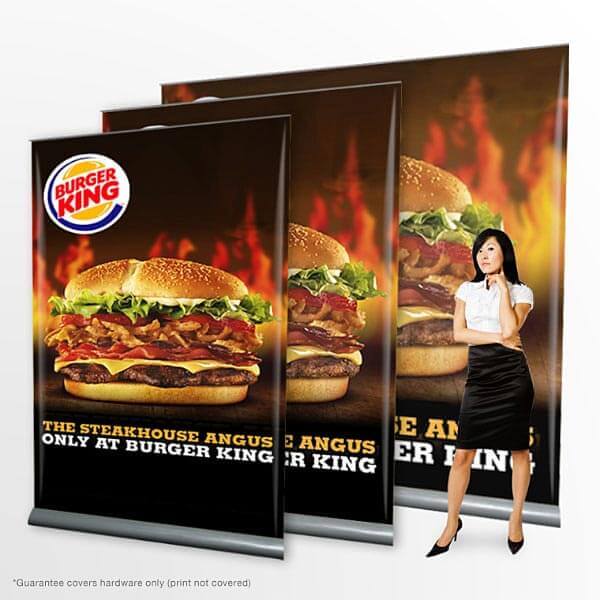 Display Banners: Magical Promotional Tools for your Business
Good display that compels people to take a look at the banner is a must these days to beat your competitors. Whether you have a retail showroom or taking part in a trade show, you need something special to force people to pause for a moment and see what is on display. Display banners have become very popular these days because of their ability to have an arresting effect on the passersby with the help of their beautiful and high resolution graphics.
A big and wide display done using a banner which carries beautiful images and text has the ability to arrest the attention of all the visitors moving in an area. It is as effective as a billboard lit using neon lights. The only difference is that these display banners are lightweight and portable and they can be erect in just a few minutes to make an empty space come alive. Imagine passing by a showroom which has placed a huge banner in front of the store. You may not have any interest in walking inside but you are forced to take a look at what the banner shows you. If the graphics are bright and colorful, your eyes catch a glimpse unknowingly. This is the power of display banners. You can easily increase footfall inside your showroom by placing one of these banners outside your showroom.
If you are a business owner taking part in an exhibition or trade show and worried about display, all you have to do is to buy one of these display banners. They are lightweight and portable to allow you to carry them along to the venue of the exhibition. It is not just the ease of carrying but also the ease with which you can set them up that makes these roll up banners so attractive for the customers.
You have the option of choosing double sided pop up display banners
You can choose the width of these banners according to the space available and also your requirements. Of course you pay higher with increasing width. Another feature that makes these banners irresistible for those planning to use them in open spaces is their availability as double sided banners. They are printed on both sides to make sure you do not lose out on the visitors moving in the direction opposite to your stall. They are very effective in catching the attention of the visitors in conferences and exhibitions and also fairs and festivals. For more information contact Banner Stand.
---