Birthday Banner Printing Company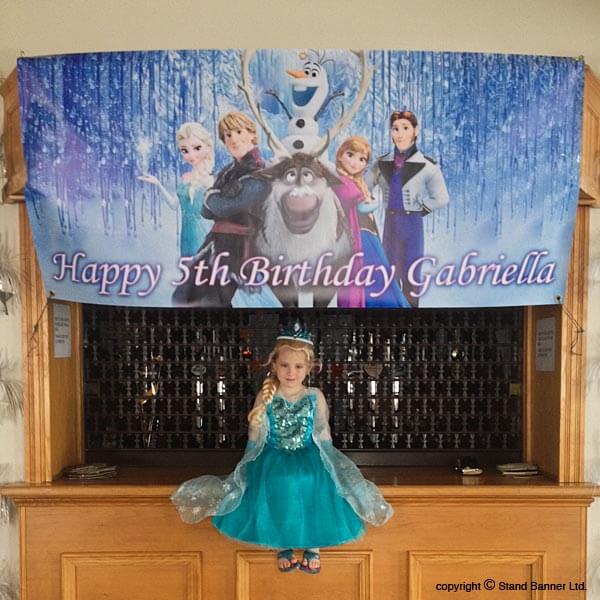 Stand banner soffer a wide range of products and printing processes, for business to business and the general public. We print in house onto a wide variety of materials for every branding eventuality. All our banners and graphics are printed at an amazing 1200 dots per inch, that gives photo like quality for both indoor and outdoor use. As part of our ever expanding range of digital printing, we have now added to our banner printing services, low cost birthday banner printing, suitable for one off events.
Birthday Banner Printing
Celebrate a birthday party with one of our custom printed happy birthday banners for any age. Ideal for any gender and any age from boys 16th birthdays to girls eighteen birthday parties, no matter the age or occasion. At stand banner we offer a truly versatile bespoke solution for making that special day memorable, with a custom printed banner of your loved ones. Choose from our standard banner templates or supply your print ready file via our website upload facility or email.
---